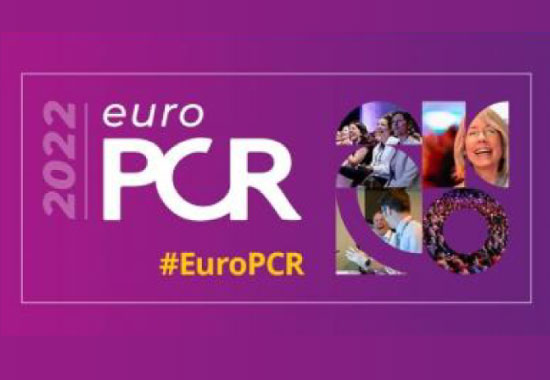 EuroPCR 2022
Here are the most important scientific articles of the EuroPCR 2022 Congress.
If you cannot view the articles, click here
EuroPCR 2022 | CLASP TR Study: Promising Results of Endovascular Intervention of Tricuspid Regurgitation
At present, we are well aware of the rise in mortality caused by severe tricuspid regurgitation (TR). Medical and surgical treatments have turned out to be suboptimal. Hence, endovascular ...
EuroPCR 2022 | Renal denervation increases long-term time in target blood pressure range compared with sham control
Most hypertensive patients do not reach target blood pressure level ranges despite optimal medical treatment. Regardless anti-hypertensive medication, patients undergoing radiofrequency renal ...
DISCO RADIAL: Conventional or Distal Transradial Access?
Conventional transradial access (TRA) is already established as the access of choice for percutaneous coronary procedures , regardless of clinical presentation....
EuroPCR 2022 | The IMPROVED-CTO Trial
PCI success rate in chronic total occlusion (CTO), according to some registries, is below 80% . These failed revascularization procedures might lead to quality-of-life deterioration and ...
EuroPCR 2022 | GLOBAL SYMPLICITY Registry
The GLOBAL SYMPLICITY Registry is the largest study, with the longest followup, of real-world patients (real world data) presenting high blood pressure, treated with renal denervation. ...