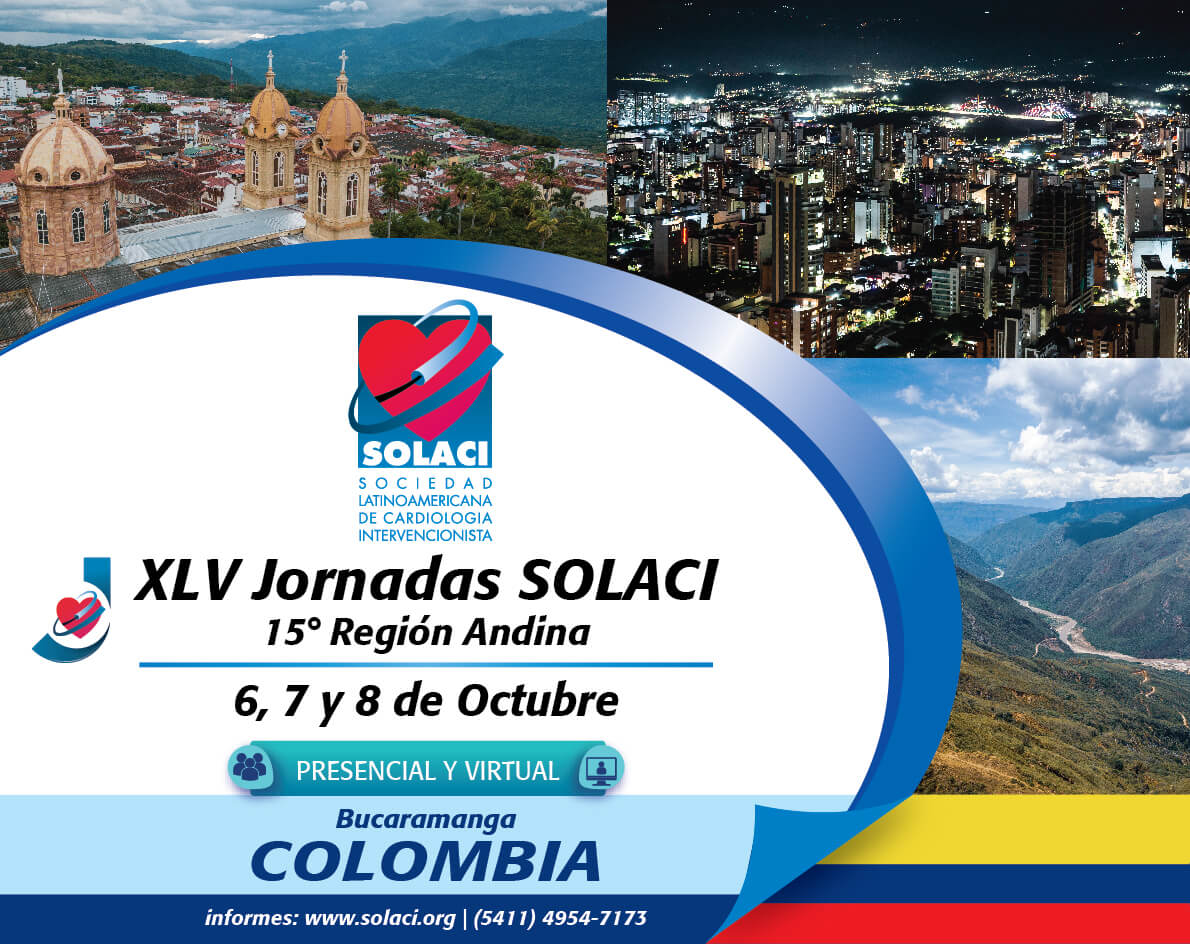 Colombia Sessions 2022
XLV SOLACI Regional Sessions– 15° Andean Region.
October 6, 7 & 8, 2022
---
The XLV SOLACI Regional Sessions (15th Andean Region) were held on October 6, 7 and 8, 2022 in the city of Bucaramanga, Colombia. It was carried out together with the Colombian Congress of Hemodynamics of the CCHICV.
See below the most relevant contents of the Conference
---
Meet the winners of the Young Interventional Cardiologist Contest and the Clinical Case Contest for Technicians and Nurses
During the Colombia 2022 Sessions, 2 important contests were held.
---
Find all the information about the Jornadas Colombia 2022 below