Once more, SOLACI is proud to participate at one of the most important interventional cardiology meetings in the world: the EuroPCR 2019.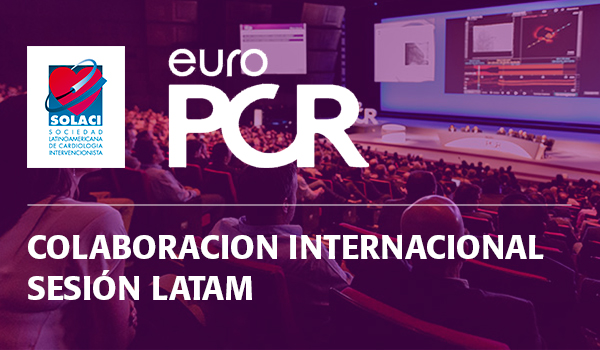 Together with our European sister institution, we will conduct an important joint session on "Innovations for the treatment of complex coronary artery lesions from LATAM", where we will touch upon topics related to STEMI, CTO and coronary interventions.
The activity will take place on Tuesday May 21st in room 252A of Palais des Congress. Pestigious Latin American professionals from SOLACI and Dr. Corrado Tamburino, from Italy, will be there. In this sense, you will be able to enjoy the presentations of doctors José Luis Leiva Pons (SOLACI President, from Mexico), Anibal Damonte (Argentina), Marco Antonio Alcocer Gamba (Mexico), Guering Eid Lidt (Mexico), Alexandre Quadros (Brazil) and Carlos Uribe (Colombia).
We invite the whole Latin American medical community to participate in this activity, which expresses SOLACI and EuroPCR's wish to keep deepening their international collaboration, to exchange fruitful experiences that will allow us to advance and improve our patients' quality of life.
Session Info
Tuesday, May 21st, 2019.
12.00 am – 1 pm;
Room 252A / Level 2.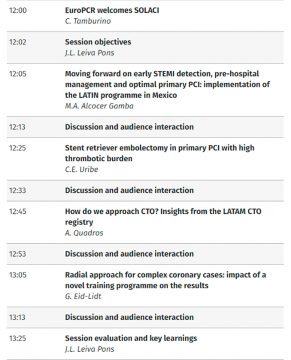 We are interested in your opinion. Please, leave your comments, thoughts, questions, etc., below. They will be most welcome.