According to the post hoc analysis of the DEFINE-FLAIR, patient sex seems to affect instantaneous wave-free ratio (iFR) and fractional flow reserve (FFR) guided revascularization outcomes. Even though this is not specified in the study protocols, it might affect the gold standard for functional lesion assessment.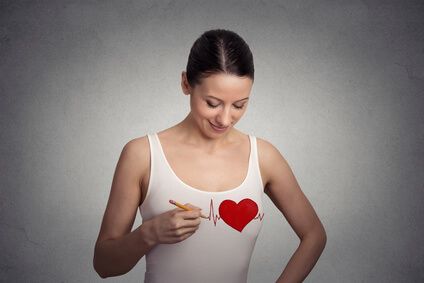 However, clinical outcomes are similar with both strategies. Therefore, despite the differences between men and women, both strategies can be effective to guide revascularization according to Dr. Chee Hae Kim, whose study was recently published in J Am Coll Cardiol Intv.
It is quite obvious there are differences between men and women when it comes to the interaction between epicardial blood flow and microcirculation, but we already knew that, but the reason behind these differences and what they involve remains a mystery. 
The DEFINE-FLAIR, originally published in NEJM, included 2492 patients (601 women and 1891 men) with 40 to 70% stenosis by angiography, randomized to FFR vs. iFR guided revascularization. At one year, the composite of death, non-fatal infarction and unplanned revascularization resulted similar between the groups (iFR 6.8% vs FFR 7%; non-inferiority P<0.001).
---
Read also: Subintimal vs. Intraplaque Coronary Rechanneling. Do Results Vary?
---
For the present analysis, the authors focused on gender differences. Globally, women presented functionally less significant lesions than men and, therefore, received less revascularization. (42.1% vs 53.1%; p<0.001).
iFR was 0.91 for both sexes. However, FFR resulted higher in women than in men (0.85 vs 0.83; p=0.001). In men, revascularization was more frequent among those receiving FFR vs iFR (57.1% vs 49.3%; p=0.001).
In women, revascularization resulted similar with both strategies (41.4% vs 42.6%; p=0.757).
At one year, events resulted similar between women receiving iFR and FFR (5.4% vs 5.6%), and the same happened with men (6.6% vs 7%).
---
---
Read also: Prosthesis Mismatch in Supra and Intra Annular valves.
---
These similarities were maintained after adjusting for age, clinical presentation, angina functional class, hypertension, diabetes, prior MI, prior angioplasty, etc.
Differences in microvascular function, myocardial mass, vessel diameter, plaque characteristic, and diastolic function might explain a greater hyperemic effect and therefore a lower FFR value in men vs. women for same epicardial stenosis. 
Some even wonder whether it might be necessary to adjust FFR cutoff point for women, but this difference seems to be more academical than practical, since clinical end points saw no differences. 
Original Title: Sex differences in instantaneous wave-free ratio or fractional flow reserve–guided revascularization strategy.
Reference: Kim CH et al. J Am Coll Cardiol Intv. 2019;12:2035-2046.
---
We are interested in your opinion. Please, leave your comments, thoughts, questions, etc., below. They will be most welcome.