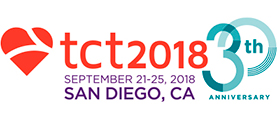 TCT 2018
Here you will find the highlights of the TCT 2018, held on September 21-25 in the city of San Diego, USA.
TCT 2018 | CorMicA Trial: Coronary Function in Patients with Angina and Normal Coronary Arteries
Angina pectoris without stenosis in the epicardial coronary arteries is a common problem with several possible underlying causes. The main purpose of this work was to test the hypothesis that ...