In recent years, there has been a growing concern about the occupational hazard for interventional cardiologists who have high and unprecedented levels of ionizing radiation exposure.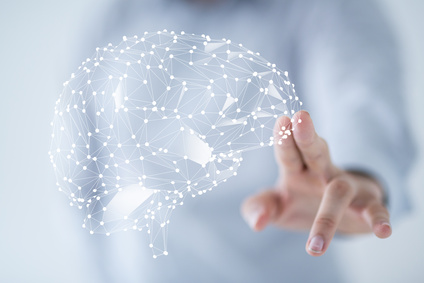 microRNAs are a class of short and highly conserved non-coding RNA molecules (about 22 nucleotides) that become altered (dysregulated) in many diseases.
---
Read also: "Nearly half of interventional cardiologists may have pre-cataract lesions".
---
The stability and specificity of circulating microRNAs make them ideal biomarkers to explore the molecular mechanisms underlying the potential risks derived from radiation exposure.
The purpose of this study was to use the analysis of certain microRNAs that can be dysregulated by radiation to characterize their profiles in interventional cardiologists.
This study was divided into three stages: development, screening, and validation.
---
Read also: "Excellent Outcomes for the First Sirolimus Eluting Balloon Tested on Instent Restesosis".
---
During the development stage, investigators analyzed a panel with 2006 microRNAs in 10 interventional cardiologists and compared them with findings from subjects who had not been exposed to radiation.
During the screening stage, investigators analyzed only the microRNAs that were found to be altered during the development stage, in 80 subjects (40 interventional cardiologists and 40 control subjects).
Finally, during the validation stage, investigators assessed all microRNAs found to be altered in the previous stages: 132 interventional cardiologists, and 83 control subjects who had not been exposed to radiation.
There were 41 interventional cardiologists who had a full verification of dosimetry and a whole life dose (a mean 16 years of exposure; mean annual effective dosis: 19 mSv).
There were 4 altered microRNAs (miR-134, miR-575, miR-127, and miR-2392) in interventional cardiologists; among them, miR-134 and miR-2392, which are specific to the brain, were significantly dysregulated.
After applying a multiple regression model, only radiation exposure was a predictor for the finding of both altered circulating microRNAs.
While the function of miR-2392 is still unknown, its alteration is clearly associated with gastric cancer and its expression inhibits tumoral growth and metastases, both in vitro and in vivo.
miR-134 was the first microRNA to be identified as brain-specific; it acts in the development of new sinapses, and it is involved in learning and memory processes. This microRNA is dysregulated in several types of dementia (including Alzheimer's disease) and in tumors such as oligodendrogliomas and glioblastomas.
Taking into account all of the above, an alteration in miR-134 suggests that brain damage is one of the main long-term risks for interventional cardiologists, with possible consequences such as cognitive impairment.
Additional studies are necessary to validate these findings and explore the potential of microRNAs as new biomarkers for early identification of adverse events derived from radiation in interventional cardiologists.
Original title: Low-Dose Exposure to Ionizing Radiation Deregulates the Brain-Specific miR-134 in Interventional Cardiologists.
Reference: Andrea Borghini et al. Circulation. 2017 Oct 16. [Epub ahead of print].
---
We are interested in your opinion. Please, leave your comments, thoughts, questions, etc., below. They will be most welcome.