Much has been done since studies on conventional balloon angioplasty for BMS instent restenosis showed over 40% new revascularization.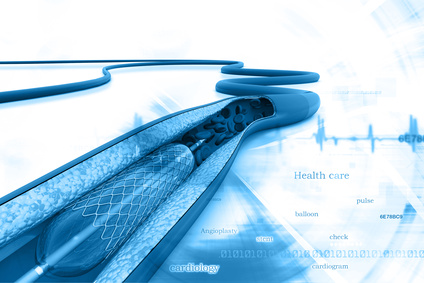 Drug eluting stents, aimed at improving this problem, have never achieved 0% restenosis, which is why technologies such as paclitaxel coated balloons have been developed, with reasonable efficacy (8% to 10% reinterventions rate for BMS restenosis and 17% to 23% for DES restenosis).
Paclitaxel is less effective against restenosis than the Limus family of drugs, but it offers the advantage of rapid diffusion in tissues, which is key in drug coated balloons.
---
Read also: "An Important Study Shows That Renal Function Must Be Cared for in TAVR".
---
The sirolimus eluting balloon Virtue solved the problem by encapsulating the drug into nanoparticles, which rapidly transferred through the porous balloon. This prevents drug waste, which is the case of paclitaxel balloons.
This is the first in human trial with this new device, to assess, basically, feasibility. It included 50 patients with restenosis with angiographic 6 month and clinical 12 month follow up.
Primary efficacy end point at 6 months was late lumen loss, which resulted in 0.31±0.52 mm, and secondary end point was binary restenosis, which reached 19.1%.
---
Read also: "Bioresorbable Scaffolds Must Not Be Chosen Over Current DES".
---
At one year, target vessel failure was 12.2% for the intention to treat population and 2.8% for the per-protocol population.
Conclusion
The first in human trial of the sirolimus eluting balloon Virtue showed excellent outcomes, which guarantees future randomized studies.
Editorial Comment
The great difference in target vessel failure in the intention to treat population vs. per- protocol population was due to major protocol violations that excluded 14 patients out of the total 50.
Original title: The SABRE Trial (Sirolimus Angioplasty Balloon for Coronary In-Stent Restenosis) Angiographic Results and 1-Year Clinical Outcomes.
Refrerence: Stefan Verheye et al. J Am Coll Cardiol Intv 2017. Article in press.
---
We are interested in your opinion. Please, leave your comments, thoughts, questions, etc., below. They will be most welcome.