Going beyond the culprit artery during angioplasty was associated with lower mortality, although this was a cohort study that should be confirmed through randomized trials.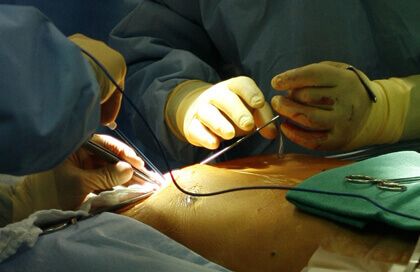 According to this new observational study, patients experiencing non-ST-segment elevation myocardial infarction with multivessel disease seem to benefit from complete revascularization during initial angioplasty.
This study, published online before print in the Journal of the American College of Cardiology, indicates that treating all significant lesions in a single procedure was associated with higher in-hospital mortality, but lower all-cause mortality after a 5-year follow-up. This significant difference remained after adjustment for multiple variables and propensity score matching.
---
Read also: iFR Assessment of Intermediate Aortic Stenosis Lesions Consolidates.
---
Given the observational nature of this study, results should be considered as hypothesis-generating conclusions; a randomized, prospective study is needed for the confirmation of these outcomes.
Authors were not surprised by the higher in-hospital mortality rates with complete revascularization, since this was not a randomized study and there were important baseline differences among groups. Patients who underwent multivessel angioplasty were older, had more coronary lesions, and presented more comorbidities.
Recent studies have established the benefit derived from complete revascularization by patients with multivessel disease and ST-segment elevation. However, for non-ST-segment elevation syndromes, evidence remains somewhat unclear (surprisingly), since many more patients experience non-ST-segment elevation and they frequently present higher anatomical complexity with multivessel disease.
---
Read also: What Should We Use for the Functional Assessment of Coronary Lesions in Severe Aortic Stenosis?
---
This work sheds some light while we wait for randomized studies. To that end, researchers analyzed 21,857 patients with non-ST-segment elevation acute myocardial infarction who underwent angioplasty between 2005 and 2015 in 8 London centers.
Over half of them (53.7%) underwent complete revascularization in a single procedure; in all other patients, only the culprit artery was treated.
Among patients who underwent complete revascularization, in-hospital mortality was higher (2.3% vs. 1.5%; p = 0.002).
---
Read also: ICELAND MI: Unrecognized MI Have Similar Prognosis to Recognized MI.
---
After a mean follow-up of 4.6 years, mortality was lower in the complete revascularization group (22.5% vs. 25.9%; p = 0.0005). The higher initial risk seems to resolve about 6 months after the index hospitalization.
Original title: Complete Versus Culprit-Only Lesion Intervention in Patients with Acute Coronary Syndromes.
Reference: Rathod KS et al. J Am Coll Cardiol. 2018;72:1989-1999.
---
We are interested in your opinion. Please, leave your comments, thoughts, questions, etc., below. They will be most welcome.