Courtesy of Dr. Carlos Fava.
One of the characteristics of chronic total occlusion (CTO) is the use of two access routes: femoral and radial. The radial approach is safer, but it has not been thoroughly analyzed in this type of PCI.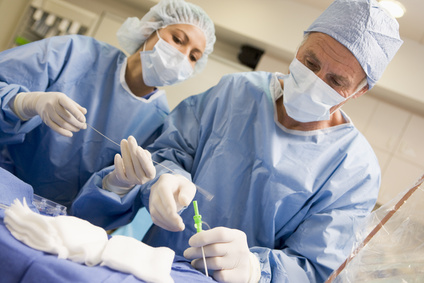 The study looked at 3709 patients undergoing left main percutaneous coronary intervention (PCI) for CTO. Only 2157 patients were accessed via femoral approach (58.1%), 728 via radial approach (19.6%), and 824 via both femoral and radial approach (22.2%). The use of radial approach increased over time.
Mean age was 65, and most patients were men. Those undergoing radial access or femoral and radial access PCI were younger, had more acute coronary syndrome, and less risk factors, peripheral coronary heart disease, or prior revascularization procedures.
---
---
Read also: Asymptomatic Coronary Artery Disease, Silent Ischemia: A Cardiologist's Headache.
---
J-CTO score (Multicenter CTO Registry in Japan) was lower in radial access patients (2.1±1.4 vs. 2.6±1.3 vs. 2.5±1.3; p < 0.001).
Antegrade dissection re-entry was less used in radial access patients, while retrograde techniques were higher.
Technical and procedural success was similar for the three strategies.
---
Read also: Abluminal Sirolimus and luminal CD34 antibody layer: Is COMBO the Future of Stents?
---
As regards in-hospital complications, there were no differences in mortality or MACE, but there was a higher rate of bleeding in the femoral approach group.
Conclusion
The use of radial access is no the rise when it comes to PCI for CTO, seeing as it is associated with less major bleeding, compared with the use of the femoral approach alone.
Courtesy of Dr. Carlos Fava.
Título original: Procedural Outcomes of Percutaneous Coronary Interventions for Chronic Total Occlusions Via the Radial Approach. Insights From an International Chronic Total Occlusion Registry.
Reference: Peter Tajti, et al J Am Coll Cardiol Intv 2019;12:346–58.
---
---
We are interested in your opinion. Please, leave your comments, thoughts, questions, etc., below. They will be most welcome.