SOLACI-SBHCI 2019 has come to an end, but SOLACI's schedule will stay tight until the end of the year. In fact, we are getting closer and closer to Bolivia Sessions 2019 (August 23 – 24 in Cochabamba, Bolivia), Panama Sessions 2019 (September 19 thru 21 in Panama), and Ecuador Sessions 2019 (October 11 – 12 in Manta, Ecuador).
That is why we took this opportunity to talk with SOLACI's Regional Sessions Director Dr. Mario Araya, who has shared all about their work in the area and told us about the main attractions the scientific sessions will have this year.
-SOLACI has met yet again. In your opinion, why is this Latin American annual congress on hemodynamics vital to unite and sponsor the different cardiologists in the region?
Latin America is quite a diverse continent and some of its regions has cutting edge interventional cardiology while others do not. There are gaps to bridge and needs to meet to improve access for effective care to reach the entire population. SOLACI offers the perfect place for interventionists, cardiologists and paramedics to discuss exchange and learn the latest techniques and developments. It inspires our young professionals and enables them to take these techniques back to their countries to develop protocols and advance treatment quality based on lessons learnt. To this end, professors, scientific societies and the industry meet year after year.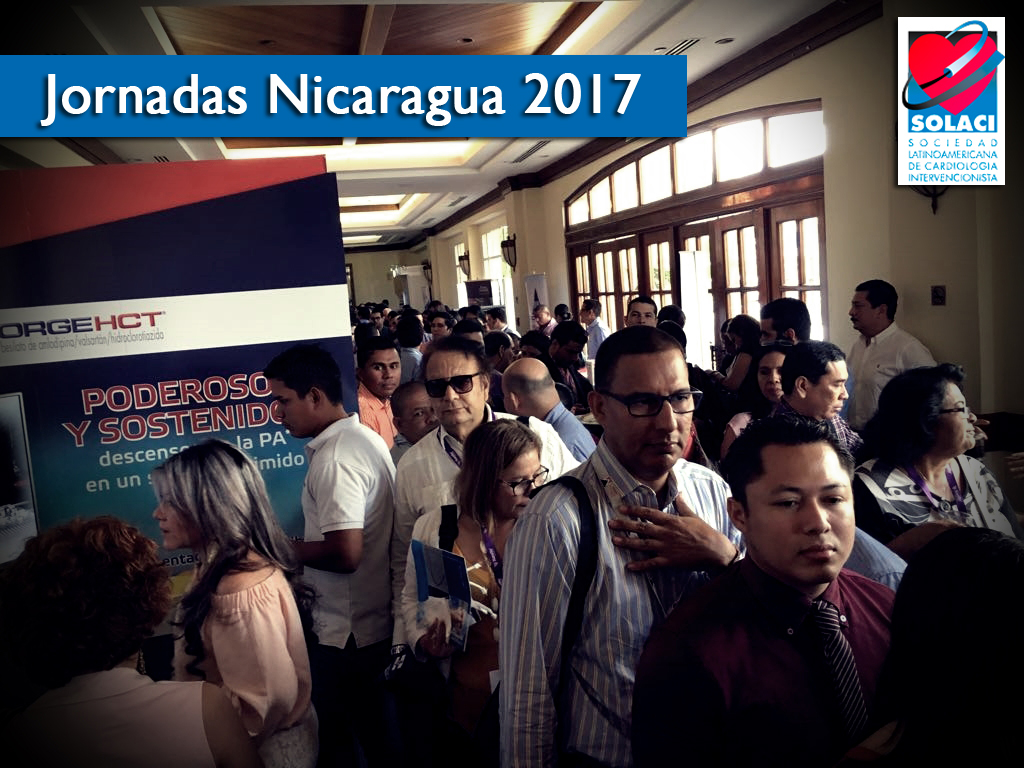 -What are the main problems in the region when it comes to cardiovascular health and what obstacles do you most often encounter when visiting the different Latin American countries with our Sessions?
I think the main problems in Latin America revolve around treatment access, such as infarction reperfusion, for example; social inequity and access challenge that comes with it, and the lack of objective data to reach adequate diagnosis. SOLACI Sessions aims at reflecting upon these issues to encourage physicians and organizations to get better reperfusion rates and improved endovascular treatments.
-Why are the Sessions important in this context and how can we help improve our reality?
In our experience, the Latin American countries are far aware and motivated to improve treatment access year by year. The support of the Latin American Society of Interventional Cardiology and the scientific discussions allow the local medical communities to perfect their protocols and their knowledge, and to train their non-specialist physicians to properly diagnose and refer patients. Besides, we have been able to develop new techniques through the SOL Solidario program for patients unable to access these treatments.
-Tell us more about the work the Sessions have carried out all these years. What are the challenges to overcome as Director and what are your dreams for the future of our Sessions?
We have had years of breakthroughs of thousands of Latin American physicians, all for their patients to receive proper care, and it has been hard, occasionally, but ethical and well worth the effort. This is mere recognition for the great work of physicians, technicians and nurses that will continue to advance education and training. This noble goal fosters a strong sense of belonging, a social mission, a sense of companionship, solidarity and team spirit, the pillars we have inherited from the founders of our sessions, which support each of our events.
-This year SOLACI will carry out three Sessions in three different countries of Latin America. What can we expect?
This year after our annual congress we will carry out the SOLACI Sessions in Cochabamba (Bolivia), Panama and Manta (Ecuador). These countries will open their doors to develop our educational project together with the respective local societies. Apart from the scientific program on each country -always challenging and with topics of interest to doctors and attending professionals-, we have also developed spaces for the participation of young doctors in training, image contests and the challenge of reperfusion of heart attack. In addition, I would like to highlight the participation of the active Group of Latin América Interventional Women (Grupo MIL, SOLACI). But the most beautiful thing is to share with colleagues from different countries, learn from them and their realities, develop friendships, meet new countries, their beauties, and always keeping in mind that the goal of trying – among all – to improve our patients quality of life is achieved day after day.
-What would you like to say to the readers of solaci.org?
I invite all members of SOLACI to participate actively in these educational and fellowship activities. Latin America needs everyone's action and participation to achieve new goals. This congress gives us strength for that. It is an honor for me to be the Director of SOLACI Sessions and work side by side with Dr. Gustavo Vignolo, Marcio Montenegro and all the teachers who support us.
If you wish to register for any of this year's Sessions, write to jornadas@solaci.org.
---
We are interested in your opinion. Please, leave your comments, thoughts, questions, etc., below. They will be most welcome.