This work brings us evidence that yoga-based cardiac rehabilitation improves how patients feel about their health and reduces the time it takes them to resume the activities they could perform before experiencing an infarction. That is important information with impeccable timing.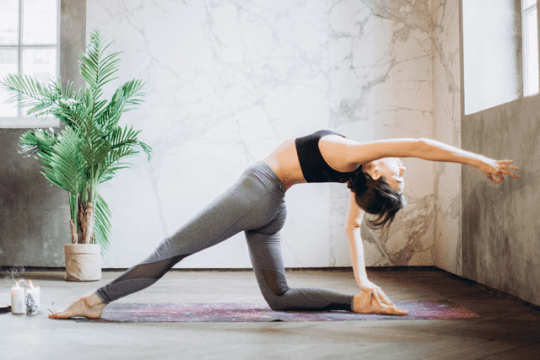 The COVID-19 pandemic has interrupted most of the assistance we offer to cardiovascular patients, from timely primary angioplasty to adequate rehabilitation after the event. Telemedicine can bridge some of the control gaps after discharge, but the biggest challenge we face has to do with rehabilitation.
Given the poor adherence to rehabilitation programs worldwide, there was a need to find a cheap, comfortable alternative for all patient subgroups.
The Yoga-CaRe trial was a randomized, multicenter study conducted at the birthplace of yoga: India.
Researchers enrolled 3,959 patients who had experienced an acute myocardial infarction and randomized them to either a yoga-based rehabilitation program (n = 1970) or a standard program (n = 1989). The mean follow-up was 22 months.
---
Read also: After 8-year Followup, Good News for the Self Expandable Valve.
---
There were two primary outcomes: occurrence of a new major adverse cardiovascular event (a composite of death, infarction, stroke, or emergency cardiovascular hospitalization) and self-rated health on the European Quality of Life–5 Dimensions–5 Level visual analogue scale at 12 weeks.
Events occurred at similar rates for both groups. As a matter of fact, the study had no statistical power to show any differences in that sense.
However, there was a significant improvement in quality of life according to the questionnaire (p = 0.002), and the return to daily activities was faster with yoga than with standard rehabilitation.
---
Read also: Vasculitis, Thrombosis and Angiogenesis: Covid-19´s Unique Patters.
---
There were no differences in smoking cessation or medication adherence between groups (these were secondary endpoints).
This work is published at a special time, when measures taken to contain the COVID-19 pandemic have undermined all treatment stages for cardiovascular patients. The possibility of offering yoga-based rehabilitation remotely, without requiring any special equipment at home, turns it into an excellent option for our patients.
Conclusion
Yoga-based rehabilitation improved the quality of life of patients and sped up their return to everyday activities compared with standard rehabilitation. This methodology can be an option whenever conventional rehabilitation is not feasible.
Original title: Yoga-Based Cardiac Rehabilitation After Acute Myocardial Infarction. A Randomized Trial.
Reference: Dorairaj Prabhakaran et al. J Am Coll Cardiol 2020;75:1551–61. doi: 10.1016/j.jacc.2020.01.050.
---
We are interested in your opinion. Please, leave your comments, thoughts, questions, etc., below. They will be most welcome.