You can now relive our virtual event on how to avoid self-sabotage in Interventional cardiology, aimed at women in the field who want to advance their careers.
The event was carried out through the Latin American Women Interventionists (MIL) sponsored by MEDTRONIC and featured great leaders with vast expertise.
See the complete video below.
🚀 MIL train more MIL: 🚀 How to Avoid Self-Sabotage in Interventional Cardiology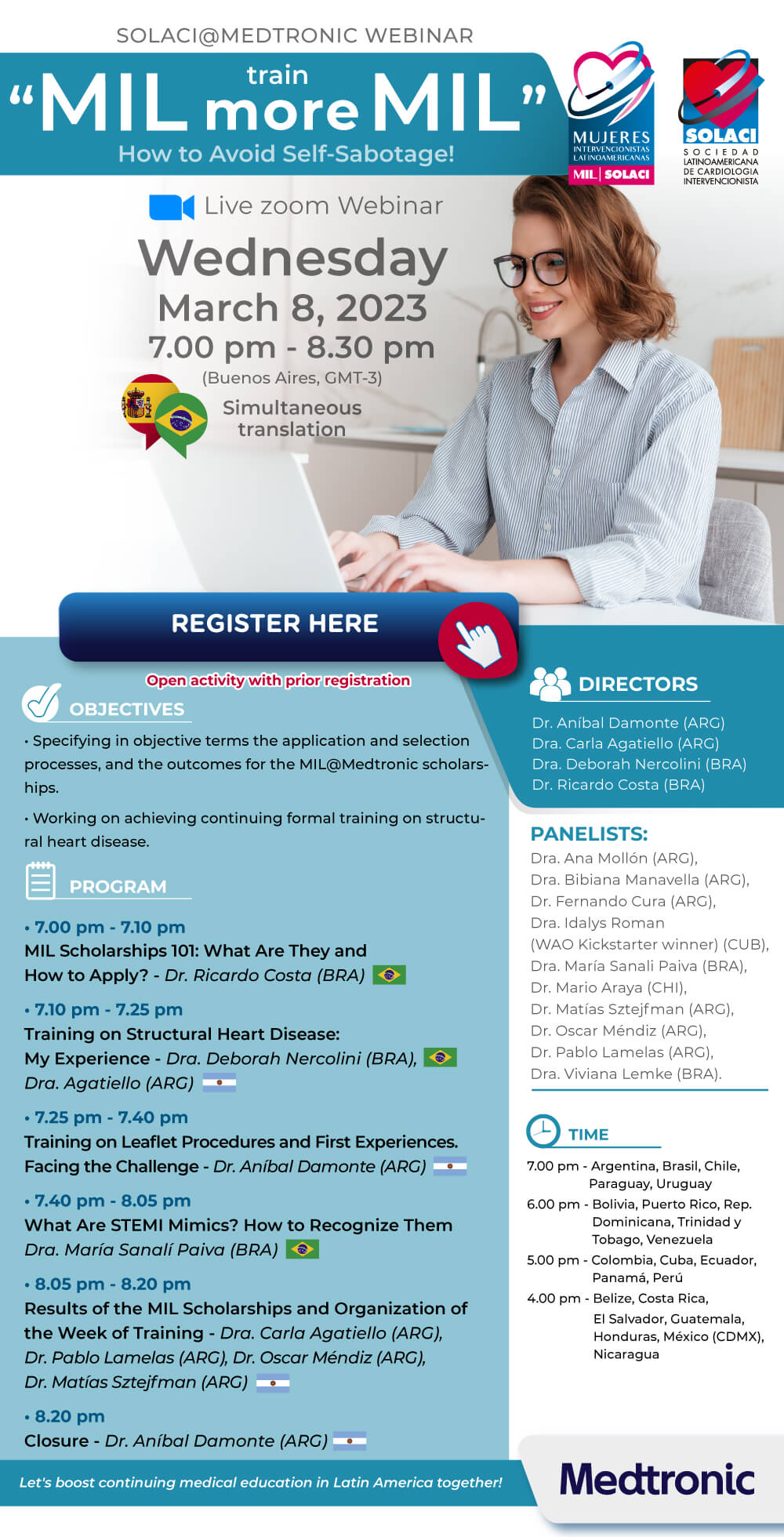 ---
Subscribe to our weekly newsletter
Get the latest scientific articles on interventional cardiology