Courtesy of Dr. Carlos Fava.
The MitraClip has been shown to benefit a certain group of patients and it is a well-known fact that a ≥5 mmHg is associated to a more torpid evolution. However, there is little evidence when it comes to venous pulmonary waves, changes in left atrial pressure and V wave.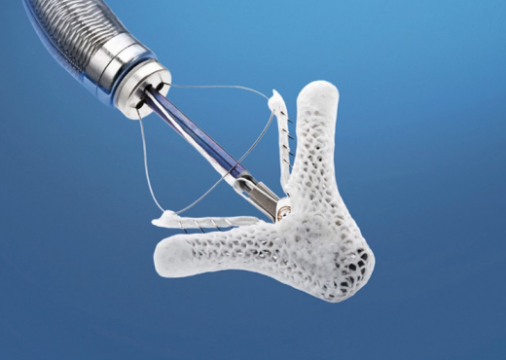 121 patients with severe mitral regurgitation receiving MitraClip were retrospectively analyzed.
Mean age was 76, over 50% were men, 25% were diabetic, most were in functional class III-IV, 60% had atrial fibrillation and 43% ejection fraction.
The cause was degenerative in 64% of cases.
The number of implanted clips was 1.5, and it brought significant reduction of mitral regurgitation. Mortality was 8% with a low rate of complications.
---
Read also: Hours of Sleep and Myocardial Infarction Risk.
---
There was an increase in transmitral gradient (2.1 mmHg to 3.6 mmHg p <0.001) and in addition there was a reduction of left atrial pressure (23 mmHg to 19 mmHg p<0.001) and V wave (43 mmHg vs. 28 mmHg p<0.001). There was also improved S wave velocity after MictraClip.
Survival at 24 months was in favor of patients with improved pulmonary venous waves (85% vs. 40% p<0.001), all-cause mortality, and the composite of all cause death, need of left atrial assistance, reintervention, valve surgery and rehospitalization for cardiac failure.
Conclusion
Pulmonary venous waveforms are an important success marker after percutaneous mitral repair. These data chow that venous pulmonary waveforms might predict rehospitalization and mortality after percutaneous mitral repair. Large multicenter studies are called for to shed light on this matter.
Courtesy of Dr. Carlos Fava.
Original Title: Pulmonary Venous Waveforms Predict Rehospitalization and Mortality After Percutaneous Mitral Valve Repair.
Reference: Frank E. Corrigan, et al. JACC Cardiovsc Imag.DOI: 10.1016/j.jcmg.2018.07.014.
---
We are interested in your opinion. Please, leave your comments, thoughts, questions, etc., below. They will be most welcome.