On the bright side, the incidence of prosthetic valve endocarditis (PVE) post TAVR is not higher than post SAVR, according to this study recently presented at EuroPCR 2019, held in Paris.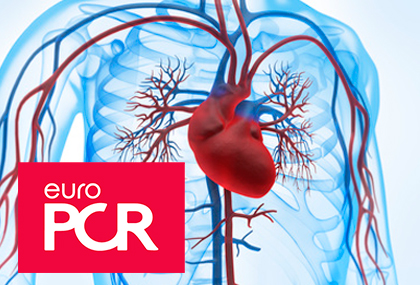 There is plenty of evidence describing PVE incidence, prognosis, risk factors, etc. after surgical valve replacement surgery (SAVR). However, we know little about the causes and consequences of PVE after transcatheter aortic valve replacement (TAVR), especially at long term and in the real world.

Two registries, one from Finland and the other from Switzerland, recently presented at EuroPCR 2019, have brought up this information gap, especially now that TAVR is being increasingly used in lower risk populations with higher life expectancy. One of the factors that could contribute to the development of PVE is prosthesis dysfunction.

The retrospective analysis of Moriyama and col. looked at retrospective data from the Finn Valve registry, which included 6463 patients undergoing valve replacement (33% TAVR) between 2008 and 2017. Some 68 patients (1.05%) developed infectious PVE at mean 3.5 year-follow up (range 0 to 10 years).

---
Read also: Antianginal Medication Before and After Rechanneling.
---
Rates were similar between TAVR (0.70%; 3.4 cases per 1,000 person-years) and conventional surgery (1.22%; 2.9 cases per 1,000 person-years). According to Kaplan-Meier analysis, PVE risk at 8 years is 1.28% for TAVR vs. 1.39% for SAVR.

PVE predictors were male gender (HR: 1.73), a deep sternal wound infection or vascular access infection (HR: 5.45).

After PVE, mortality was 37.7% at one month and 52.5% at one year. Surgical treatment was independently associated with decreased in-hospital mortality (HR 0.34, CI 95% 0.21 to 0.61).

The association between PVE and vascular access site infection calls for special attention since interventional cardiologists are not as used to practicing antisepsis and asepsis as cardiovascular surgeons.

---
Read also: The FDA Affirms Mortality Signs with Paclitaxel Based Devices.
---
As for the Swedish study, it included some 4134 patients and around 103 (2.6%) developed PVE. For them, PVE predictors included kidney failure (glomerular filtration lower than 30 ml/min), transapical access site (though at present this approach is a mere anecdote), higher pre procedural valve gradient, critical pre-procedural status, higher contrast volume and atrial fibrillation.

Original Title: Prosthetic valve endocarditis after transcatheter or surgical AVR with a bioprosthetic valve: results from the FinnValve registry.
Reference: Moriyama N et al. EuroPCR 2019.

---
We are interested in your opinion. Please, leave your comments, thoughts, questions, etc., below. They will be most welcome.