Soon, our website will feature an interesting study showing that sites with a higher number of conventional surgical aortic valve replacements had better outcomes in transcatheter aortic valve replacement procedures.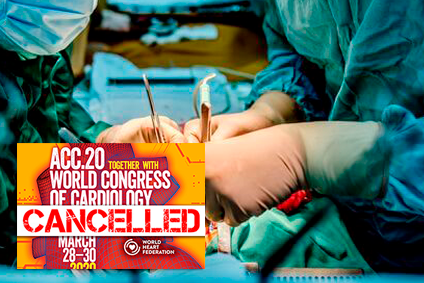 The study featured in this article was scheduled for presentation at the American College of Cardiology 2020 Scientific Session along the World Congress of Cardiology. However, the aforementioned event was canceled due to the current COVID-19 pandemic.
This study is particularly interesting because it did not replicate the results obtained for transcatheter aortic valve replacement (TAVR). A site's volume of mitral valve surgeries does not impact the outcomes of such site as regards transcatheter repair. Such information is quite relevant for people starting a transcatheter mitral valve repair program.
Sites with high surgical volume have, as expected, lower surgical mortality compared with sites with an intermediate or low surgical volume.
---
Read also: Virtual ACC 2020 | Statins Could Also Protect Against Chemotherapy Cardiotoxicity.
---
Other than that, there is no impact as regards in-hospital mortality or 6-month mortality in patients who underwent transcatheter mitral valve replacement at the same sites.
The lack of such relationship (surgical volume/transcatheter repair outcomes) is important, because the national healthcare system (at least in the United States) currently requires hospitals to perform at least 25 mitral valve surgeries to start a transcatheter mitral valve repair program, while surgical and interventional societies have demanded an even higher volume.
What causes such difference with TAVR? The answer may be that those performing mitral valve surgeries do not perform mitral aortic valve repairs, while in the case of TAVR, its teams overlap with the surgical teams.
---
Read also: Virtual ACC 2020 | Conscious Sedation in TAVR.
---
In this study, sites were divided into three groups: low surgical volume (1 to 24 surgeries), medium volume (25 to 39), and high volume (40 or more). Sites were also classified in three groups according to transcatheter mitral valve repair volumes: low (1 to 18), medium (19 to 51), or high (52 or more).
Lower surgical volume was associated with in-hospital mortality about 50% higher in low-volume sites (odds ratio [OR]: 1.57; 95% confidence interval [CI]: 1.28-1.94), and about 30% higher in medium-volume sites (OR: 1.31; 95% CI: 1.03-1.67) compared with high-volume sites. Volume did not impact 6-month mortality in patients who had been discharged.
Neither mitral valve surgical volume nor the volume of transcatheter mitral valve procedures were associated with any of the events assessed. Such conclusion goes against everything that has been published so far regarding other invasive procedures, and it also goes against all logic.
---
Read also: TAVR in Extremely Large Annuli: Different Patients Might Need Different Prostheses.
---
A plausible theoretical explanation would be that operator experience in those who perform transcatheter mitral valve repairs does affect technical aspects (residual mitral regurgitation, residual gradient, etc.), but a hard endpoint such as mortality is more difficult to prove.
Original title: Association between institutional mitral valve procedure volume and mitral valve repair outcomes in Medicare patients.
Reference: Barker CM et al. J Am Coll Cardiol. 2020; Epub ahead of print.
---
We are interested in your opinion. Please, leave your comments, thoughts, questions, etc., below. They will be most welcome.