In anemic patients undergoing acute myocardial infarction, a restrictive transfusion strategy is as safe as a more liberal approach, in addition to saving costs. The cutoff value to decide for a transfusion would be < 8 g/dl hemoglobin.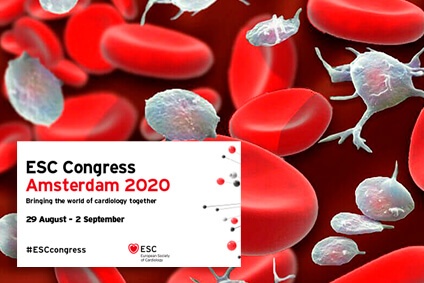 The REALITY outcomes were presented during the virtual ESC 2020 sessions.
Anemia is relatively common in patients admitted for acute myocardial infarction (between 5 and 10%).
There are prior randomized studies comparing different strategies in the context of surgery or gastrointestinal bleeding, but patients undergoing MI have historically been excluded.
The REALITY was carried out in France and Spain, it included 630 patients undergoing acute myocardial infarction with hemoglobin between 7 and 10 gr/dl during hospitalization.
It randomized patients to a restrictive strategy (cutoff <8 gr/dl with a target between 8 and 10 gr/dl) or a more liberal approach (cutoff <10 gr/dl with a target >11 gr/dl).
---
Read also: ESC 2020 | Revascularization Strategies: Ventricular Dysfunction Might Tilt the Scales.
---
These strategies were maintained until discharge or 30 days (whatever happened first).
Regardless the strategy, transfusion was allowed in cases of active bleeding, if a significant drop was expected, one that rendered a blood test redundant, or when patients went into shock.
With the restrictive strategy, 35.7% of patients received at least one transfusion compared against 86.7% of the liberal strategy.
---
Read also: ESC 2020 | Dapagliflozin in Kidney Failure: The Drug Continues to Conquer Other Territories.
---
Safety also resulted identical between the groups, but those in the restrictive arm showed fewer infections (0% vs 1.5%) and less pulmonary injury (0.3% vs 2.2%; p=0.03 for both).
The combined primary end point (death, repeat MI, stroke and emergency revascularization) resulted 11% for the restrictive strategy vs. 14% for the conservative.
The restrictive strategy also saved costs and hospital resources.
Original Title: REALITY – a randomized trial of transfusion strategies in patients with myocardial infarction and anemia: 30-day results.
Reference: Steg PG et al. Presentado en forma virtual en ESC 2020.
---
We are interested in your opinion. Please, leave your comments, thoughts, questions, etc., below. They will be most welcome.