The DAPA-CKD trial has shown dapagliflozin, a SGLT2 receptor inhibitor, improves function, and reduces cardiovascular events and mortality.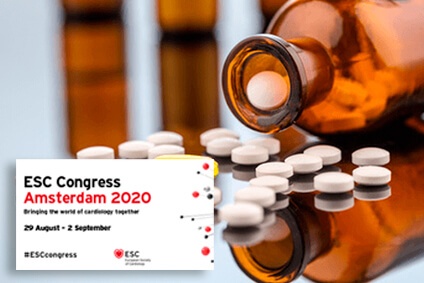 The latter is true regardless being or not diabetic. Patients with chronic kidney failure randomized to dapagliflozin saw improved kidney function, reduced cardiovascular events and increased survival rate.
Primary end point, a combination of glomerular filtration deterioration higher than 50%, terminal chronic kidney disease or cardiovascular death resulted less frequent in patients treated with dapagliflozin vs placebo (HR 0.61; 95% CI 0.51-0.72). The necessary number of patients to treat to prevent an event is 19.
The combined end point of cardiovascular death and hospitalization for cardiac failure was reduced nearly 30% in relative terms (HR 0.71; 95% CI 0.55-0.92), similar to what was observed in the DAPA-HF.
---
Read also: ESC 2020 | At Long Term, Diabetic Patients Benefit from Surgery.
---
Dapagliflozin as well as other sodium-glucose co-transporter 2 inhibitors had been initially developed to treat type 2 diabetes, but its benefits on kidney and cardiovascular function are now out of the question, even in non-diabetic patients.
The DAPA-CKD was specifically designed to assess dapagliflozin in patients with kidney failure. It included 4304 patients with glomerular filtration between 25 and 75 ml/min/1.73m2, mean age 62, and practically all receiving angiotensin-converting enzyme inhibitors or angiotensin-receptor blockers.
In March 2020, the safety committee recommended that patient enrollment be stopped seeing the clear benefit in favor of the treatment arm.
---
Read also: ESC 2020 | Post PCI Trimetazidine: No Adverse Events or Great Benefits.
---
Each separate component was numerically lower vs. placebo but kidney deterioration >50% (HR 0.53) and terminal kidney disease (HR 0.64) reached significance on their own.
These results were consistent across subgroups, including non-diabetic patients.
Título original: DAPA-CKD: dapagliflozin in patients with chronic kidney disease.
Referencia: Heerspink H. presentado en el ESC virtual 2020.
---
We are interested in your opinion. Please, leave your comments, thoughts, questions, etc., below. They will be most welcome.