Correcting iron deficiency in patients with cardiac failure might reduce the risk of new hospitalizations according to the AFFIRM-AHF published in the Lancet and presented at AHA 2020.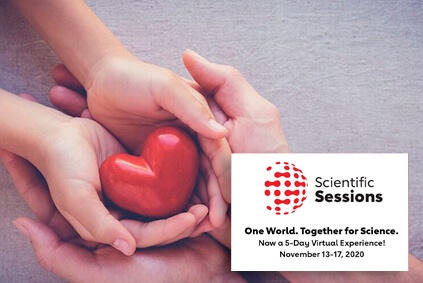 The combined primary end point of death and hospitalizations was not met; yet the study showed a significant reduction of 26% in hospitalization rate.
Irrespective of the presence of anemia, iron deficiency is among the predictors of bad prognosis and is present in over 70% of patients with cardiac failure.
This new study data support the administration of intravenous ferric carboxymaltose for patients with iron deficiency (with or without anemia) and less than 50% ejection fraction. Therefore, rather than a bad prognosis factor, iron deficiency has become a changeable factor.
AFFIRM-AHF was a multicenter study including 1108 patients hospitalized for cardiac failure. They all had iron deficiency defined as ferritin <100 μg/L, or 100–299 μg/L with transferrin saturation <20%). Mean age was 71 and mean ejection fraction was 33%. Before discharge, patients were randomized to endovenous iron vs. placebo.
---
Read also: AHA 2020 | Statins: Confirmed Benefits for the Elderly.
---
At 52 weeks followup, cardiovascular events rate resulted similar between the branches, as was the combined end point of death and hospitalization. However, when looked at separately, new hospitalization rate saw a significant reduction of 26%.
Original Title: Ferric carboxymaltose for iron deficiency at discharge after acute heart failure: a multicentre, double-blind, randomised, controlled trial.
Reference: Ponikowski P et al. Lancet. 2020; Epub ahead of print y presentado en las sesiones científicas del AHA 2020.
---
(Visited 10 times, 10 visits today)