Elderly patients (>70) with high cholesterol levels have been systematically excluded from randomized studies on statins, despite their higher risk of cardiovascular events. Presented at AHA 2020 Scientific Sessions and published simultaneously in the Lancet, along comes this primary prevention study including patients between 70 and 100 years of age.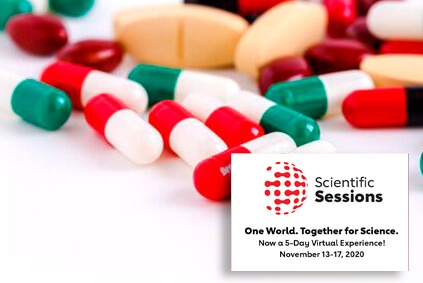 The use of therapies to reduce cholesterol in the elderly population (statins, ezetimibe and PCSK9 inhibitors) reduces cardiovascular events rate as effectively as in the younger population.
The risk is cut down by 26% for every 39 mg/dl reduction in LDL regardless the age (p=0.37 for interaction).
Baseline events rate in the elderly is higher and yet the relative risk rate of events with cholesterol reduction therapies is similar to that of the younger population. Therefore, the impact of higher cholesterol on cardiovascular events in the elderly, in absolute terms, is significant.
Many physicians share the idea that if a patient over 70 has not been on any anti-cholesterol treatment, and has not had any cardiovascular events, it's because they are extremely healthy; they think adding statins as primary prevention to this population will only increase costs and eventually adverse effects brought by these drugs. However, we should forget the claim that states the benefit of statins in the elderly population is the same as their benefit for the younger population.
---
Read also: In-Stent Restenosis Treatment: Meta-Analysis of 10 Randomized Studies.
---
ACC/AHA guidelines should be compared against these new data. The study suggests a 75-year-old threshold, or younger, for intense anti-cholesterol therapy and flexible recommendations for the elderly.
Original Title: Elevated LDL cholesterol and increased risk of myocardial infarction and atherosclerotic cardiovascular disease in individuals aged 70-100 years: a contemporary primary prevention cohort.
Reference: Mortensen MB et al. Lancet. 2020; Epub ahead of print y presentado simultáneamente en las sesiones científicas del AHA 2020.
---
(Visited 1 times, 1 visits today)