The PARTNER 2 SAPIEN 3 showed baseline diastolic dysfunction is a predictor of clinical events after 2 years of TAVR. As expected, improved diastolic function after procedure immediately changes prognosis.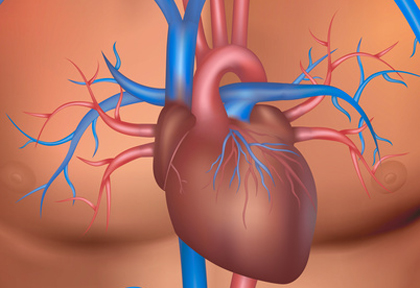 Though these outcomes did meet our expectations, very few studies have shown hard evidence linking diastolic dysfunction and aortic stenosis.
All patients included in the PARTNER 2 SAPIEN 3 registry received an echocardiogram at baseline, at 30 days, one, and two years, to look into diastolic dysfunction, and were classified according to the American Society of Echocardiography diastolic dysfunction groups.
Of 1750 patients in the registry, 682 (54.4%) showed diastolic dysfunction grade 1, 352 (28.1%) had grade 2 and 168 (13.4%) had grade 3. The rest of patients (4.1%) were undetermined.
Diastolic dysfunction grade was associated to increased death and hospitalization at 1 and 2 years (p<0.002) and all cause death at 2 years (p=0.01).
---
Read also: Last Bastion of Bare Metal Stents Finally Falls.
---
70.8% of patients showed improved diastolic function after valve implantation. Those who showed at least one grade improvement in calcification after procedure showed reduced mortality and hospitalization rates at one year (p<0.001) and increased survival rate at 2 years (p=0.01).
A simple transthoracic echocardiogram 30 days after procedure can provide information on hard points at mid and long -term.
Conclusion
The PARTNER 2 SAPIEN 3 has shown that baseline diastolic dysfunction, and its improvement after TAVR, can predict hard events at 2 years, including death.
Original Title: Diastolic Function and Clinical Outcomes After Transcatheter Aortic Valve Replacement PARTNER 2 SAPIEN 3 Registry.
Reference: Geraldine Ong et al. J Am Coll Cardiol 2020;76:2940–51. https://doi.org/10.1016/j.jacc.2020.10.032
---
(Visited 25 times, 1 visits today)