Secondary ischemic and non-ischemic mitral valve failure (SMR), produce left ventricle dilation, papillary muscle displacement, and impaired leaflet closure causing regurgitation. This will lead to ventricular function deterioration and bad prognosis.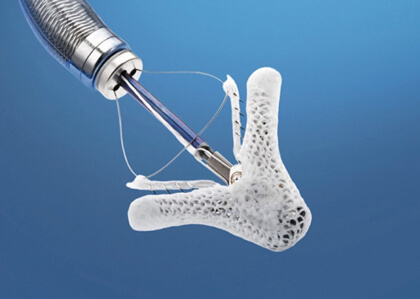 Edge-to-edge mitral valve repair with MitraClip has been shown safe and effective to treat SMR in the short term, but its evolution at 5 years remains unknown.
The COAPT study randomized 302 patients to edge-to-edge with MitraClip plus guideline-directed medical therapy at maximal tolerated doses (OMT), and 312 patients to OMT alone.
There were no differences between the groups.
Implantation success rate was 97%, 95% received 2 clips.
There were no differences at followup in OMT, except for renin-angiotensin receptor blockers, which were more frequently used in patients receiving Mitra-Clip.
At 5 year followup, the annualized rated of hospitalization for cardiac failure was 33.1% for patients receiving Mitra-Clip and 57.2% for the control group (hazard ratio, 0.53; 95% confidence interval [CI], 0.41 to 0.68). Also, all-cause mortality was 57.3% vs. 67.2% (hazard ratio, 0.72; 95% CI, 0.58 to 0.89) and death or hospitalization for cardiac failure was 73.6% vs. 91.5% (hazard ratio, 0.53; 95% CI, 0.44 to 0.64) respectively.
Read also: Vascular Ultrasound in Percutaneous Closure Devices: Subanalysis of the UNIVERSAL-Trial.
Device safety events at 5 years occurred in 4 patients (1.4%), all within the first 30 days.
There were no differences as regards MI, revascularization, atrial fibrillation, stroke, pacemaker implantation, cardiac synchronization, AICD, heart transplant or ventricular assistance device.
The presence of MI was lower in patients receiving the device, but there were no differences in ejection fraction, LV size, systolic volume and right ventricle pressure.
Read also: TAVR: Vascular Access in Patients with Peripheral Artery Disease, 1-Year Outcomes.
67 patients in the control group (21.5%) received the device within mean 26 months.
Conclusion
Among patients with cardiac failure and severe symptomatic secondary mitral valve regurgitation, despite guideline directed medical treatment, edge-to-edge mitral valve repair was safe and effective, leading to lower rate of hospitalization for cardiac failure and lower all-cause mortality at 5 year followup vs optimal medical treatment alone.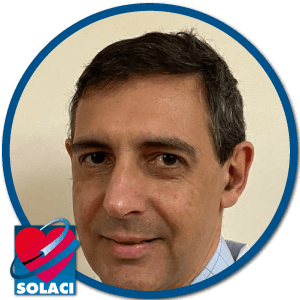 Dr. Carlos Fava.
Miembro del Consejo Editorial de SOLACI.org.
Original Title: Five-Year Follow-up after Transcatheter Repair of Secondary Mitral Regurgitation.
Reference: Gregg W. Stone, et al. NEJM DOI: 10.1056/NEJMoa2300213.
---
Subscribe to our weekly newsletter
Get the latest scientific articles on interventional cardiology