Clinical practice guidelines are usually tedious and, frankly, while a lot of people make an enormous effort to write them, they are ultimately read in full by just a few.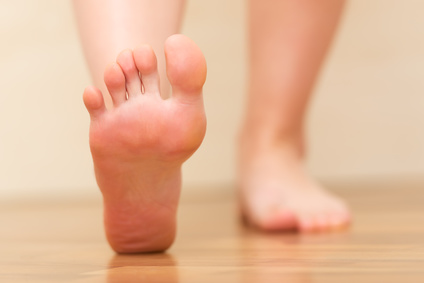 These new European Guidelines on the Management of Lower Limb Acute Ischemia represent a special team effort, since they include physicians, cardiologists, surgeons, and interventionists, but they are no exception to the general rule of being tedious.
New recommendations and updates to old ones are spread throughout the whole document, so this article is intended to be only a very concise and quick summary of sorts on the most popular topics.
Recomendations
Patients with acute ischemia must receive complete information about their risk and about how long a situation should be managed before making a therapeutic treatment decision. Informed consent should be obtained and all decisions made should be logged in the patients' medical record.
In case there is also an active malignant disease, the treatment strategy should not be modified, as the immediate postoperative outcome is comparable to that in patients without malignancy.
The Rutherford classification for acute ischemia should be used upon admission in order to have a certain reference regarding patient progress.
Read also: New European Guidelines for Dyslipidemia Management: What is New?
Diagnostic imaging is recommended to guide treatment, provided it does not delay treatment. This is true even in cases when, clinically, the need for primary amputation is obvious.
Computed tomography angiography is considered as the first line modality if available.
Doppler ultrasound and magnetic resonance imaging should only be used for alternative imaging, since they must frequently be complemented with conventional angiography.
Therapeutic decisions should never be based on the results of myoglobin or total creatine kinase.
Read also: The Most Read Scientific Articles of January in Solaci.org.
For patients awaiting revascularization, both heparin and adequate analgesia are recommended.
Prostacyclin analogues may be considered during and after revascularization, but only for patients undergoing open surgery.
These patients should be treated by a multidisciplinary clinical team able to offer surgical or endovascular treatment, or even hybrid treatment. If the site does not offer a full range of therapeutic options, patient transfer should be considered.
For patients with thrombo-embolic cause, the use of surgery with over the wire embolectomy catheters under fluoroscopic control should be considered.
Read also: Repeat Revascularization Is Not Benign, at Least in Left Main Disease.
If an infrainguinal bypass procedure is required, a vein graft should be preferably used.
For patients with residual thrombus after surgery, intra-operative local thrombolysis may be used, but systemic thrombolysis should never be used.
If acute ischemia is caused by thrombosis in a previous graft, technical issues should always be excluded, and if present, treated. If no technical issue is found, anticoagulation may be considered.
After completion of surgical revascularization, an angiography is recommended in order to ensure adequate proximal and distal inflow.
Read also: Routine Continuous Monitoring After Angioplasty Might Not Be Necessary.
If an endovascular strategy is chosen, ultrasound guidance for arterial access may be very helpful.
If local thrombolysis is used as a surgical, endovascular, or hybrid strategy, the use of recombinant tissue plasminogen activator (rTPA) or urokinase is recommended. Monitoring of fibrinogen is not necessary nor continuous systemic heparinization is recommended. Patient should be monitored for vital signs, access site complications, and the status of the affected lower limb.
In selected cases, manual aspiration and mechanical thrombectomy could be very helpful.
For patients with acute ischemia secondary to thrombosis of a popliteal artery aneurysm, repair of the aneurysm with a saphenous vein bypass should be considered. If residual infrapopliteal thrombi are found to complicate bypass outflow, rTPA local infusion should be considered. Ultrasound imaging of the contralateral limb and the rest of the vessels (aorta, femoral, iliac) should be performed before discharge and at least every 3 years afterwards. If other aneurysms are detected, they should be treated electively.
Clinical follow-up is recommended so as to monitor lower limb evolution and to early diagnose post-reperfusion compartment syndrome. Fasciotomy should never be considered a routine procedure, except in case of compartment syndrome (when it should be conducted within two hours after diagnosis). It should only be considered after a surgical strategy has been previously used and ischemia has been profound or prolonged.
If the acute limb ischemia was of embolic origin, it is recommended that the source of the embolus be investigated and treated to prevent recurrence (e.g., diagnosing atrial fibrillation and then starting anticoagulation).
All cardiovascular risk factors should be evaluated during hospitalization, treated, and followed up for life.
For patients with acute limb ischemia secondary to aortic occlusion, revascularization should be performed urgently.
Original Title: European Society for Vascular Surgery (ESVS) 2020 Clinical Practice Guidelines on the Management of Acute Limb Ischaemia.
Reference: Martin Björck et al. Eur J Vasc Endovasc Surg, article in press.
---
We are interested in your opinion. Please, leave your comments, thoughts, questions, etc., below. They will be most welcome.