Four years ago, we published a summary of the SMART-STRATEGY Study saying that, with bifurcation lesions, "less is more."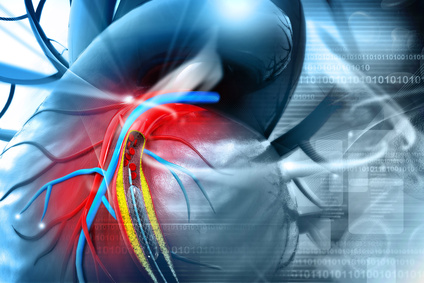 Last month, the DEFINITION Study published in the European Heart Journal suggested that things were about to change. Today, the DK-crush technique seems to have rendered both title and article obsolete.
According to this recent analysis published in J Am Coll Cardiol Intv, we should change the paradigm for bifurcation lesions to "more is more."
The double-kissing and double-crush (DK-crush) technique was linked to fewer events driven by lower rates of revascularization. However, the rates of incidence for death, myocardial infraction, and stent thrombosis were similar to those observed with provisional stenting.
The clinical benefit of the 2-stent technique over provisional stenting was observed in bifurcation lesions with side branch lesion lengths of over 10 mm.
---
Read also: Two-Stent Strategy is Safer in True Bifurcation Lesions.
---
A total of 5711 patients from 21 randomized studies using 5 different techniques to treat bifurcation lesions (provisional stenting, T stenting, crush, culotte, and DK-crush) were analyzed. The mean follow-up was 12 months (9 to 36 months).
When considering all techniques, patients treated using the DK-crush technique had less events (odds ratio [OR]: 0.39; 95% confidence interval [CI]: 0.26 to 0.55) compared with those treated with provisional stenting.
This event reduction with DK-crush was primarily driven by lower rates of target lesion revascularization.
---
Read also: The Era of Provisional Stenting for Bifurcations Comes to an End.
---
No significant differences among techniques were observed in hard endpoints, such as cardiac death, myocardial infarction, and stent thrombosis.
Omitting DK-crush, all techniques had similar comparative results.
Original Title: Clinical Outcomes Following Coronary Bifurcation PCI Techniques. A Systematic Review and Network Meta-Analysis Comprising 5,711 Patients.
Reference: Giuseppe Di Gioia et al. J Am Coll Cardiol Intv 2020;13:1432–44. https://doi.org/10.1016/j.jcin.2020.03.054.
---
We are interested in your opinion. Please, leave your comments, thoughts, questions, etc., below. They will be most welcome.