The outcomes of this work are important to plan valve replacement with the largest possible prosthesis allowed by patient anatomy in the index procedure.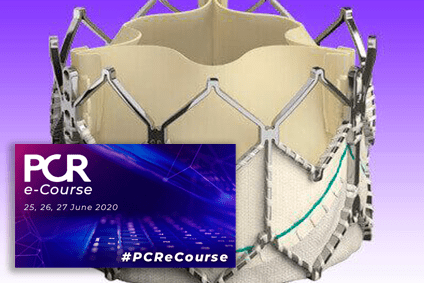 As a worldwide trend, increasingly more patients are receiving bioprostheses, which have improved a lot but still tend to become deteriorated and require a valve-in-valve procedure if the patient is no longer a suitable candidate for surgery.
One of the main differences compared with conventional transcatheter aortic valve replacement is that valve-in-valve procedures tend to finish with residual gradient, which might affect the long-term durability of the prosthesis.
This work, presented at the virtual EuroPCR 2020 and simultaneously published in the European Heart Journal, analyzed 1006 valve-in-valve procedures from the VIVID registry. Mean patient age was 77.7 years old and the mean Society of Thoracic Surgeons (STS)-PROM score was 7.3%.
About half (52%) of patients received self-expanding valves (CoreValve or Evolut), and 43.2% received balloon-expandable prostheses of any generation (Sapien/Sapien XT/S3).
---
Read also: EuroPCR 2020 | FABOLUS FASTER: In the Quest for the Fastest, Most Potent Platelet Inhibition.
---
Survival at 8 years was 38% overall, but, comparing patients with small (internal diameter <20 mm) and large failed prostheses, survival was lower with smaller devices (33.2% vs. 40.5%; p = 0.01).
Smaller failed bioprostheses, age, lower ejection fraction, chronic kidney disease, diabetes, and nontransfemoral access were all independent predictors of mortality. The factors associated with reintervention were pre-existing severe patient prosthesis mismatch, device suboptimal implantation, age, and balloon-expandable valve use.
During the same EuroPCR session, researchers presented an update on the BASILICA registry. BASILICA is a technique that involves lacerating the preexisting aortic leaflet (native or failed prosthetic) with radiofrequency immediately before new prosthesis implantation in patients at high risk for coronary obstruction.
---
Read also: EuroPCR 2020 | Sudden Death Increase Two to Three Times While MI Rate Falls.
---
Now, the presentation reported 129 successful cases with the aforementioned procedure, including 22 cases of double BASILICA (both left- and right-sided leaflets were lacerated).
The technique was associated with a higher risk of stroke, compared with controls, but a lower risk of coronary obstruction and of 30-day mortality, stroke, and coronary obstruction, as a composite. The double BASILICA technique had a bad prognosis, as opposed to the laceration of a single leaflet.
Título original: Long-term outcomes after transcatheter aortic valve implantation in failed bioprosthetic valves.
Presentador: Danny Dvir. Eur Heart J. 2020; Epub ahead of print y presentado en forma virtual en el EuroPCR 2020.
---
We are interested in your opinion. Please, leave your comments, thoughts, questions, etc., below. They will be most welcome.