In last few years, transcatheter edge-to-edge repair (TEER) with MitraClip has been shown safe and effective, both for primary and secondary mitral valve regurgitation (MR), given the increasing interventionist and echocardiographer experience. However, there is a group of patients that require surgery after failed TEER, either because of bad evolution or because device implantation is not feasible.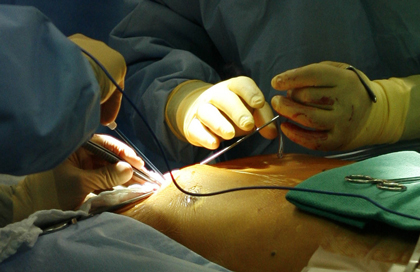 At present, there are no large studies on this population, and we do not know the impact of this etiology, be it primary or secondary, on outcomes. In addition, there are no data on evolution after surgery.
The study looked at the CUTTING-EDGE Registry from 2009 to 2020, including 330 patients undergoing surgery after edge-to-edge repair. 155 (47%) had primary MR and 175 secondary MR.
Inclusion criteria were: residual or significant MR, significant mitral stenosis, leaflet lesion, endocarditis, device detachment, device embolization or non-viable implantation.
Mean age was 73 and 42% were women. 10.3% presented prior stroke, 15.8% peripheral vascular disease, 35.5% COPD, 4.2% dialysis, 56% pulmonary hypertension, 58.5% atrial fibrillation, and 26% prior cardiovascular surgery. STS was 4%. Most belonged in functional class III-IV.
Leia também: Provisional Stenting vs. Culotte: 5-Year Results of EBC TWO.
Secondary MR patients presented more CAD, diabetes, kidney function deterioration (41.3% vs. 62.3% p<0.0001 and pacemaker implantation.
Left ventricular ejection fraction was lower among secondary MR patients (41.1% vs 55.6% p<0.001).
Mean time from TEER to surgery time was 3.5 months and mostly because of: 33.6% recurrent MR, 28.8% residual MR, in; 25.2% loss of device insertion, 21.1% partial detachment, 14.5% mitral stenosis and 2.1% embolization. Mitral stenosis was more frequent among secondary MR patients (19.4% vs. 9% p=0.008).
In-hospital and 30-day mortality was 15.2% among primary MR patients and 16.7% in secondary MR patients. At 30 days there was a tendency towards higher mortality among secondary MR patients (20.4% vs. 12.7% p=0.07). There was no difference in hospital stay (13 days) or repeat hospitalization (6.2%), neither were there differences in hospital complications.
Leia também: Impact of Right Ventricular Pacing in Patients with Permanent Pacemaker Implantation after TAVR.
At one year, global mortality was 31.3% global, and it was higher among secondary MR patients (38.3% vs. 23.2% p=0.01).
Actuarial cumulative survival rate after mitral valve surgery was 75.9% at one year and 68.3% at 3 years, and it was lower in secondary MR patients.
Mortality predictors at one year were: kidney failure, pre-operatory MR, emergency surgery, male sex, cirrhosis, tricuspid failure, and time off-pump.
Conclusion
Surgical risk after failed TEER is no trivial matter, seeing as it involves higher mortality, especially for patients with secondary MR. These findings provide valuable information for future research aiming at improving evolution.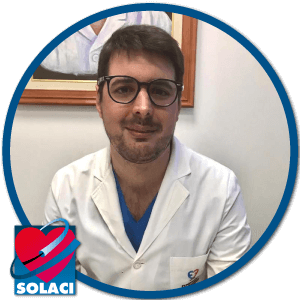 Dr. Carlos Fava.
Member of the Editorial Board of SOLACI.org.
Original Title: Impact of Mitral Regurgitation Etiology on Mitral Surgery After Transcatheter Edge-to-Edge Repair. From de CUTTING-EDGE Registry.
Reference: Zaid, et al. J Am Coll Caridoll Intv 2023;16:1176-1188.
---
Subscribe to our weekly newsletter
Get the latest scientific articles on interventional cardiology