Direct anticoagulant agents were associated with lower long-term mortality in patients with atrial fibrillation discharged after successful transcatheter aortic valve replacement (TAVR) compared with classic vitamin K inhibitors.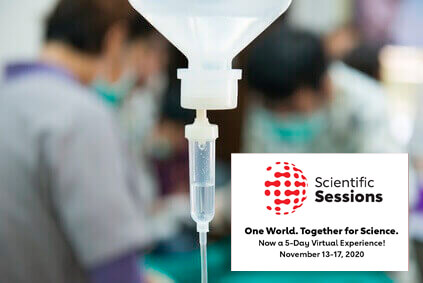 Optimal anticoagulation in patients with atrial fibrillation (AF) undergoing TAVR is unclear. We are actually just starting to know what the ideal antiplatelet therapy is for patients undergoing TAVR without taking into account AF.
The OCEAN (Optimized Transcatheter Valvular Intervention) study included 2588 patients who underwent TAVR between 2013 and 2017. About 403 patients in this cohort (15.6%) had a previous AF diagnosis and were receiving anticoagulant agents. The chosen anticoagulant agent was a direct inhibitor in 56% of cases, and a vitamin K inhibitor in the remaining 43.7%.
All patients who were successfully discharged after TAVR were stratified according to their anticoagulant agent type, and their follow-up started at discharge.
---
Read also: AHA 2020 | Effect of Evolocumab in Complex Coronary Revascularization.
---
The mean CHA2DS2-VASc score was 5.1 ± 1.1, mean age was 84.4 ± 4.7, and mean follow-up was 568 days.
After adjusting for differences between populations using propensity score matching, lower mortality was observed in the group receiving direct inhibitors compared with those receiving vitamin K (10.3% vs. 23.3%; p = 0.005).
Conclusion
Direct inhibitors could provide lower rates of long-term mortality compared with vitamin K inhibitors in patients with atrial fibrillation who undergo TAVR. These findings warrant a randomized study on this population.
Original Title: Direct Oral Anticoagulants Versus Vitamin K Antagonists in Patients With Atrial Fibrillation After TAVR. On behalf of the OCEAN-TAVI Investigator
Reference: Hideyuki Kawashima et al. J Am Coll Cardiol Intv 2020;13:2587–97 y presentado simultáneamente en el congreso AHA 2020.
---
(Visited 1 times, 1 visits today)